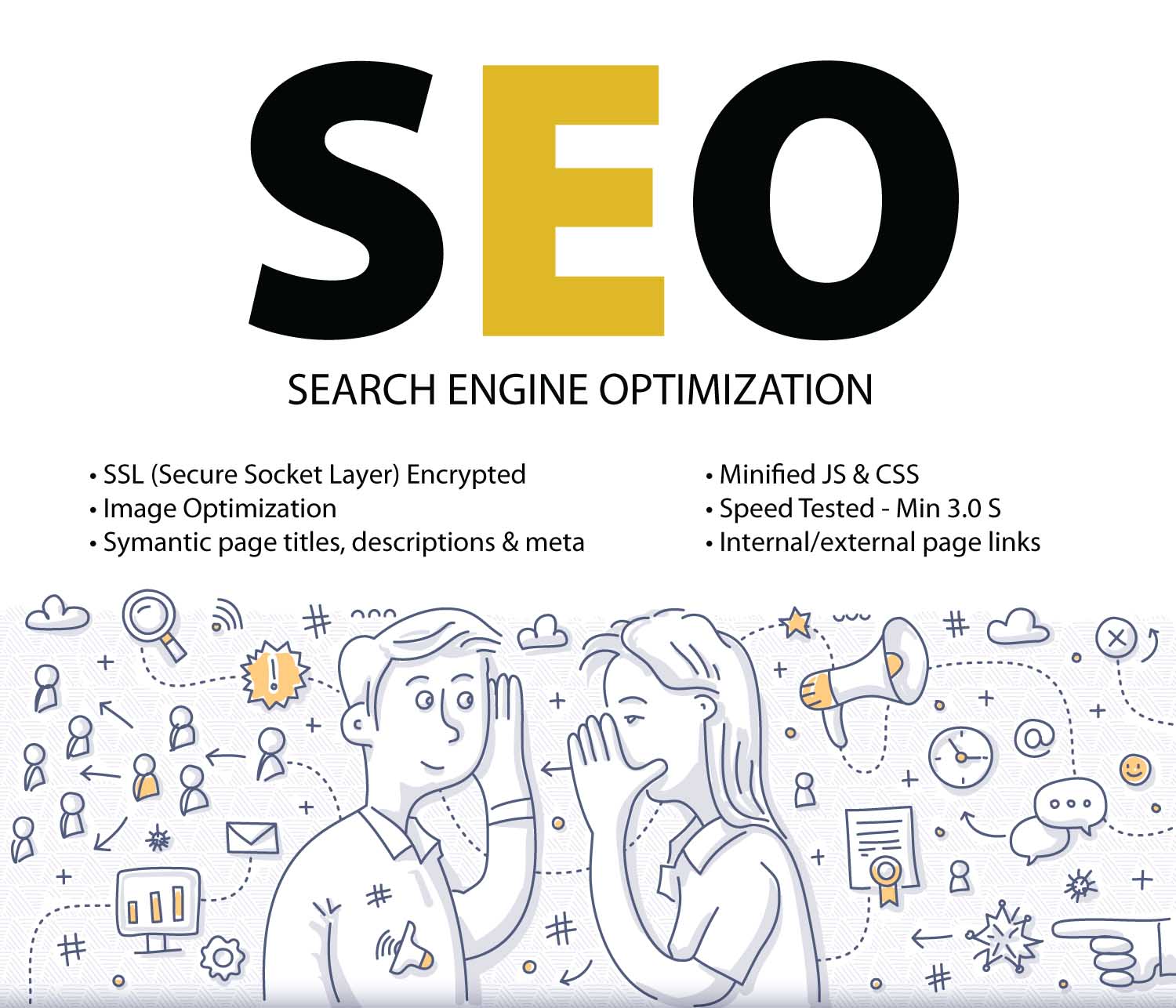 SEO leads to being found on Search Engines like Google, Bing, Yahoo & AOL
SEO stands for "Search Engine Optimization" and is the art of structuring content, naming images, page titles, descriptions, snippets and more. Google offers analytics and webmaster tools that enhance the process and are employed in the process of engineering the development of SEO. Largely, the bulk of attention is in the back end coding that communicates specifically with the search engine crawlers. It's speaking robot language…so to speak.
Local SEO is another discipline that is hyper focused on getting you business in your area. It comprises of GMB, or Google my business, listings, maps and customer reviews that connect your site and business presence online.
It is a mistake to assume that just because you have a website address printed on your business cards and flyers it is going to generate the attention you need to grow your online marketing footprint. Yes, it helps, but SEO and SEM answer the call when someone asks "hey Google, who does reverse mortgage loans near me?".
Call for pricing.